Chisala Lupele's Testimony
Growing up my mother was an instrumental figure of our spiritual upbringing. She often read us Bible stories and being the oldest would quiz me on how I would apply a given lesson to my everyday life. I saw this more of play time because I loved being told stories. Our mother taught us songs and how to pray. She often gave us an opportunity to pray before food and before/after sleep. These acts on my end were done with oblivion toward who Christ really was.
The day I got saved was not foreseen. I was 11 going on 12 years when the Lord brought me under the conviction of my sin during a Sunday school class. Auntie Maseka as we fondly called her taught us how God saw everything that we did and what we stored in how hearts. She added, how we were all born sinners and he gave us his Son Jesus Christ to die for our sins so that we may live failure to which we may go to hell. I had heard this story before – through my mother's teaching- but there was just something different about it this time. I recall praying with auntie and inviting Jesus into my heart, "to stay with me" I said. I shared with my mother about what happened and she was happy.
My early Christian years were filled with a hunger for Jesus. I recall going behind our house for my quiet time, where I would sing and read from my Bible. Little by little I began to understand more about my faith and Jesus. With insecurities that came with teenage life, I often found refuge in God's word. As I grew older I developed a read and sought God in books and his word. Applying knowledge about my faith has often led to an experiential learning about God's grace to my life which is often a reminder on how I did not attain it through acts of any special kind.
From EBC and sister churches
All
Announcement
Article
Notice
External Link
Other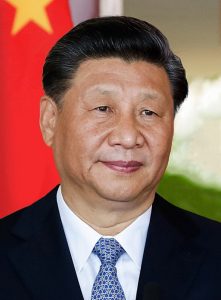 CHINA: Pastors ordered to preach from President Xi Jinping's speech
4 days, 8 hours ago
Pastors of TSPM churches have been ordered to preach sermons based on President Xi Jinping's recent speech marking the CCP …
More Info →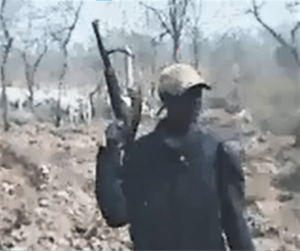 NIGERIA: 33 Christians killed in a week in south Kaduna
5 days, 8 hours ago
At least 33 Christians were killed in one week in July in south Kaduna, and four church buildings and 215 …
More Info →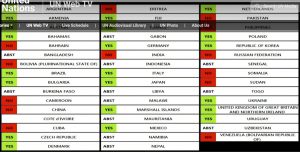 ERITREA: UN re-appoints Special Rapporteur on Human Rights
1 week, 3 days ago
On 12 July the UN Human Rights Council passed a resolution extending the mandate of the Special Rapporteur on human …
More Info →
In Ephesians 6:18, Paul instructs believers to keep alert and pray for all the Lord's people. The stories below are meant to awaken us to the many issues facing believers across the globe, with a view to encouraging us to remember our brothers and sisters facing various trials, persecutions, etc. before God's throne. Also see Hebrews 13:3.
---
"Against the persecution of a tyrant, the godly have no remedy but prayer"

— John Calvin
---
Source of News Articles: churchinchains.ie